Spreading Happiness One Box At A Time
We believe that everyone deserves to feel seen, recognized, and loved!
Connect with the people you care about.
Customized
Just enough options to find something for everyone + add a personal note!
Simple
Choose your options, write your note & leave the rest to us.
Affordable
Send happy mail that fits YOUR budget!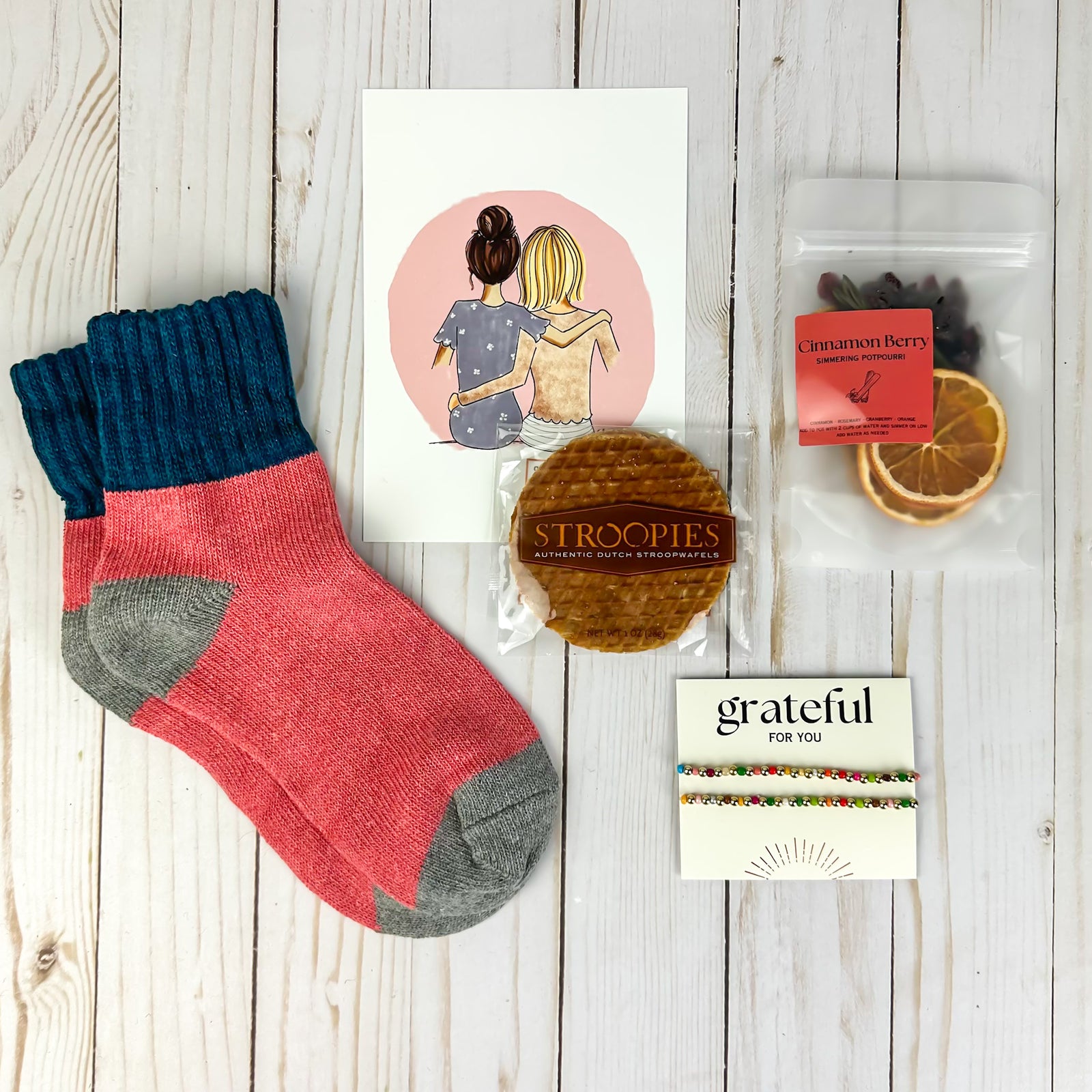 GRATEFUL FOR YOU
During this month of gratitude, thank the people that matter most to you with happiness in a box! From handmade goodies, to a personalized note, this box will surprise and delight any recipient.
GRATEFUL FOR YOU includes:
Gourmet Stroopwafel

Wool Colorblock Socks
Color Beaded bracelets on Card
Holiday Simmering Kit
+ Custom Card or your choice